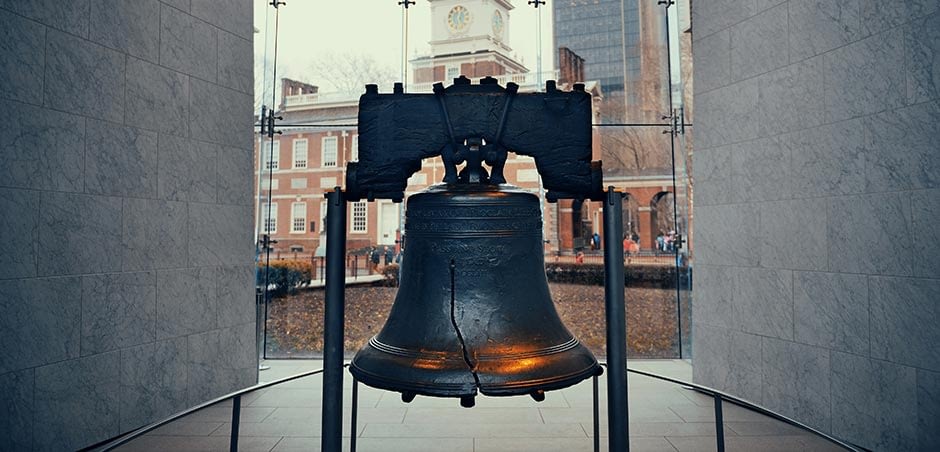 One of the best ways to experience Pennsylvania in all its diversity and uniqueness is via road trip. Grab the kids, pack your car, and get ready to enjoy the state's rich heritage and natural beauty. But before you take off, make sure you have the right auto insurance to protect your ride. Then, with peace of mind, explore these eight must-see destinations – and the adventurer in you will be grateful.
Presque Isle State Park
Presque Isle is a playground of summer fun located in Erie, PA. The peninsula juts out into the coastline of Lake Erie and offers a fun-filled day of swimming, boating, fishing, cycling or hiking. You can also bring your outdoor spirit to any of the 13 beaches at Presque Isle or the 11 miles of hiking trails. Then, after a fun day of exploration, enjoy the amazing sunset from any location at the park.
Pine Creek Gorge
Pine Creek Gorge – the Grand Canyon of Pennsylvania – is no ordinary place. With a scenic view from every angle, the canyon has captured the attention of Americans since 1968, when it was designated a Natural National Landmark by the federal government. This landscape offers hiking trails, camping sites, kayaking, fishing and more. Its beauty spans a 50-mile-long and 1,000 feet deep landscape. Just like the destination, the drive up is mesmerizing.
Bushkill Falls
One word: breathtaking. The natural beauty of Bushkill Falls has it coined the nickname "Niagara of Pennsylvania." It is home to eight waterfalls, dozens of trails, and diverse wildlife. To complement its jaw-dropping scenery, Bushkill Falls is an ideal location for birdwatching, hiking, fishing and all types of exploration. The site features a variety of trails varying in difficulty and is located deep within the Pocono Mountains. If you love waterfalls, Bushkill Falls is a must see.
Downtown Philadelphia
As you drive into downtown Philly, you will be greeted by the cobblestone groundway and narrow paths of America's oldest streets. Known as the birthplace of America, Philadelphia is home to some of the most historic landmarks in the United States: Independence Hall and Congress Hall, the Liberty Bell, the Declaration House, the Betsy Ross house and Carpenters' Hall, among many. Not only is Philadelphia a historic location, but also a bustling city with engaging nightlife and ever-changing weekend activities. Whether you are roller skating at Dilworth Park or admiring the festival performances at Longwood Gardens, there is always something new to do in downtown Philadelphia.
Hersheypark
What more do you need in life than entertainment and chocolate? This chocolate-themed amusement park couples both necessities for a colorful blend of family fun. To elaborate, I'm talking about rollercoasters, a water park, live performances, a boardwalk, cocoa-scented mulch and more! And right next door is Chocolate World: home to DIY candy bars, chocolate tours and an interactive chocolate mystery. Need we say more? Hersheypark is only about a two-hour drive from Philadelphia, located in Derry Township.
Amish Country
With horses strutting and buggies trotting down the road, visiting the Amish Country of Lancaster County may have you second-guessing the existence of time travel. The Amish Country enjoys a slower, peaceful life rooted in the tradition of a "simplicity." As the oldest Amish settlement in America, this location is spotted in windmills, cottage industries, and lots of agriculture. Here, you can also find Amish activities including buggy rides, tours, crafts and food. It is a great place to experience a shift in cultural lifestyle and a change in pace.
Gettysburg
Visitors are drawn to Gettysburg for its distinctive blend of history, recreation, and of course ghosts. Here you will find the historic Gettysburg National Military Park where the American Civil War battle of 1863 took place and changed the course of the Civil War. You can tour this battlefield and other national historic landmarks like the Rupp House and the Gettysburg Museum of History. Gettysburg also offers fantastic outdoor recreation including golf courses, hiking trails and farms. After all this fun, you might be in the mood for a change of pace. Perhaps a haunted experience? Gettysburg is known as the most haunted town in Pennsylvania and even offers nightly ghost tours.
Falling Water (Frank Lloyd Wright House)
Frank Lloyd Wright's Falling Water is one of America's most celebrated architectural wonders and for good reason. In the Laurel Highlands of southwestern Pennsylvania, the house exemplifies Wright's artistic philosophy: the harmonious union of art and nature. The iconic home sits atop a 30-foot waterfall and is nestled between the rivers, mountains and woods of the Bear Run Nature Reserve. It is open for guided tours and self-guided experiences and offers excellent nearby dining and lodging. It is an ideal location for artistic appreciation and scenic beauty.
Have fun and stay safe
Now that you have the inside scoop on things to do in Pennsylvania, you are ready to explore state's vibrant charm. Some of the best memories are made on the road and we don't want you to miss a second of it. See how auto insurance from ERIE can help ensure your road trip fun continues by protecting you and your loved ones as you go the distance.
Rochester Insurance Quotes