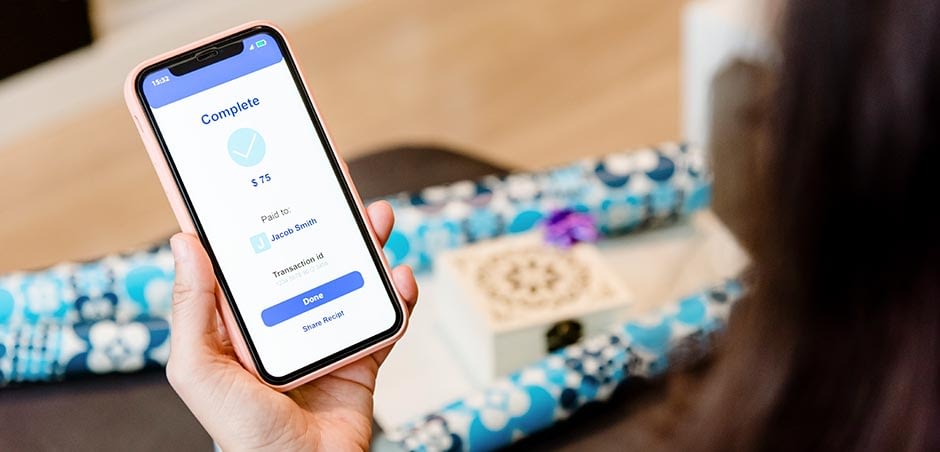 Each new year brings its own unique set of opportunities and challenges for small business owners.
And 2022 is no exception.
From shifting consumer shopping habits and government regulations to emerging technologies and the continued effects of the pandemic, it's enough to make any small business owner take a moment to seriously consider what's coming their way in the next 12 months ‒ and how it will affect their life's work.
While there's no way we can predict the future (if only), we're taking a look at four business trends that could potentially impact businesses in 2022.
4 Business Trends to Watch in 2022
1. An e-commerce uptick
$1 trillion (yes, trillion with a "t"). That's the amount that Americans are projected to spend online in 2022, according to a report by Adobe. Has your business taken steps to fully leverage this shift? With the increasing number of online shoppers, the U.S. Small Business Administration says that now is the time to ensure that your e-commerce platform is easy to use ‒ especially on mobile devices. If you don't currently sell any products or services online, it may be time to assess your operations and see if e-commerce is a smart or feasible option for your business.
See also: 11 Curbside Pickup Tips for Your Business
2. Contactless payments and additional oversight on cash app business transactions
The pandemic saw a huge increase in people paying for goods and services using online payments or mobile cash apps like Venmo, PayPal and Zelle. It's a trend that many believe will continue. So if your small business doesn't currently offer this feature, it's time to start investigating your options.
And whether you're new to using cash apps or are a seasoned pro, you should be aware of a regulatory change on the horizon. On Jan. 1, the IRS will begin keeping a close eye on all business transactions of $600 or more made on cash apps. This differs from earlier statutes, where the IRS only received notification when business transactions made on these platforms reached the $20,000 threshold. While it's not a new tax, it will be more important than ever to keep accurate financial records.
See also: 6 Tips to Track Your Small Business Expenses
3. Remote work
The pandemic forced many employers to make the transition from on-site to remote work. Now, it's projected to become a longstanding expectation of many workers. This could be a challenge for many employers given the current competition for skilled workers. So what can you do if remote work is an option for your business? The U.S. Small Business Administration recommends that you invest in the right technologies and software systems your employees need to work remotely in the long term. Make sure your business insurance policies are up-to-date, including your workers' compensation coverage as your employees working from home. You also should look for new ways to stay connected with your remote workforce to strengthen their commitment to your company ‒ and to keep them.
See also: 8 Tips for Working from Home (from ERIE Employees Who Do it All the Time)
4. 5G wireless technology
5G (short for "fifth generation") is the next iteration of mobile communication network technology that's poised to fully replace 4G in the coming years. 5G will enable wireless internet access at much higher speeds, and it's particularly designed to support data transfer for complex networks like homes and internet-enabled appliances ‒ to name a few. According to Rogers Communications, 5G will help benefit businesses with:
Lower latency: Latency is a fancy word for response times between sending and receiving something electronically. Right now, 4G latency is about 50 milliseconds. 5G will whittle that time down to one millisecond, which is 400 times faster than blinking an eye (seriously technology, you never cease to amaze us). So imagine the potential this holds for businesses who need things to "respond" quickly, like self-driving vehicles and augmented and virtual reality. On a potentially smaller scale, you will be able to almost instantly stream high-res audio, videos and more. A win for customers and employees working remotely.
More connectivity: Extra network capacity means more machines and devices will be able to talk with each other in our age of the Internet of Things (IoT). This is the networking capability that allows information to be sent and received from objects and devices (such as fixtures and kitchen appliances) using the internet. The potential is huge for businesses. Warehouses equipped with smart shelves can monitor when product inventory decreases and "trigger an action," bolstering supply chain efficiency. And delivery companies with fleets of vehicles can give real-time delivery information to recipients.
More bandwidth: 5G networks will add new channels to logged and bottlenecked 4G networks. So say buh-bye to crazy long download times (we all loathe that spinning wheel). On the practical side, that means large presentations or video files can be downloaded a lot faster.
The rollout of 5G is still in the early stages, so it could take several years for all the benefits to come to fruition. But Verizon recommends that small-business owners should start preparing now by doing things like moving management tools and other systems to the cloud, digitizing business processes, becoming familiar with new technologies like augmented reality, and securing and protecting your business data.
Be Ready for Whatever Comes Your Way
There's no way of knowing exactly what the future holds. But you can take steps now to be prepared for what's next. And that starts with business insurance from Erie Insurance. We offer custom solutions crafted from years of experience protecting businesses like yours. You can count on us to help protect the business that means so much to you. Talk to your local Erie Insurance agent today.
Rochester Insurance Quotes