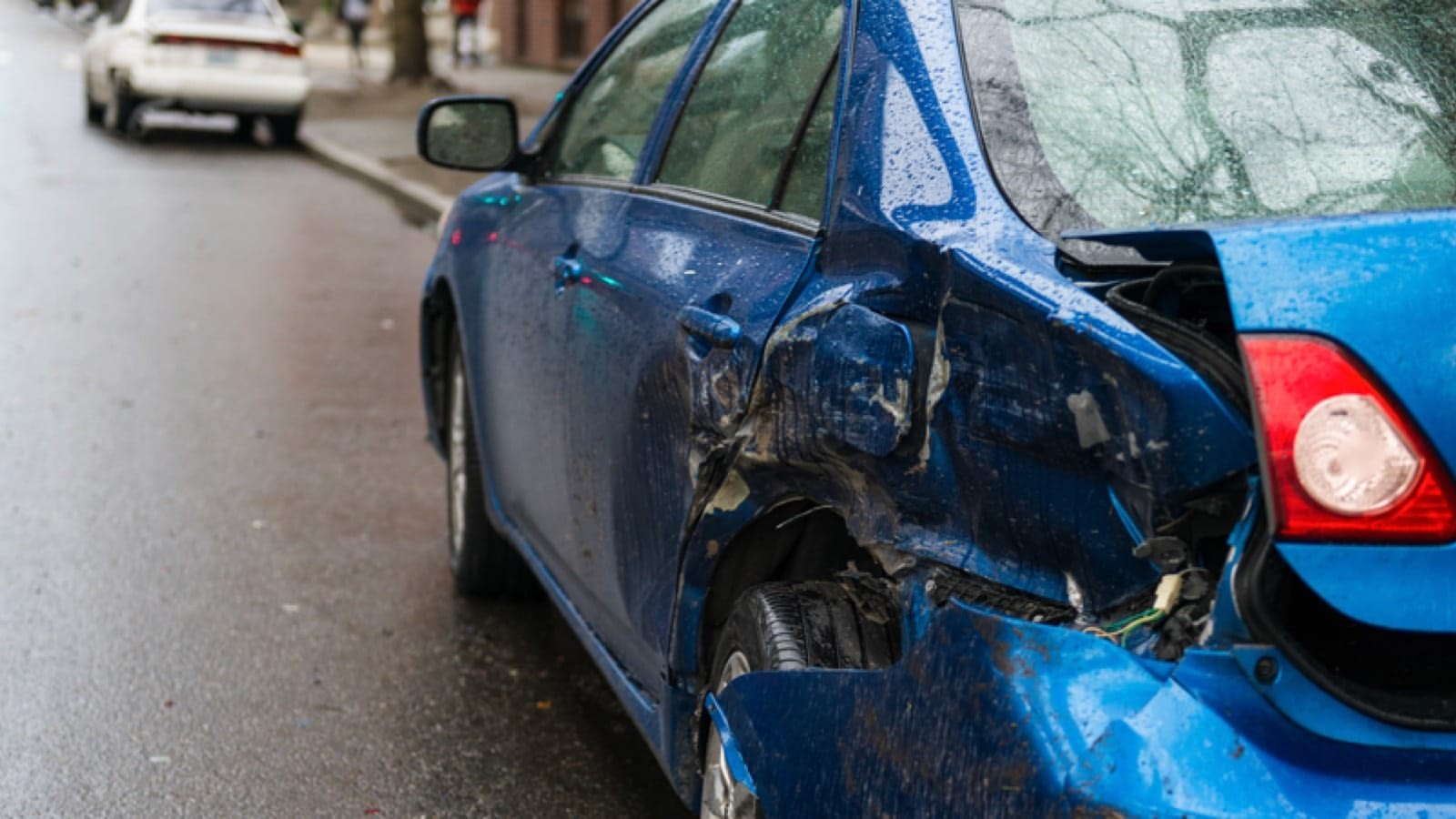 Getting in a car accident is enough to ruin anyone's day. But if you're involved in a hit-and-run, the experience can be especially disorienting.
You realize that your vehicle's been hit and before you can step out to get the other driver's information, their car is taking off into the distance.
As overwhelming as the experience can be, how you react next can play an important role in protecting yourself physically and financially. If you've been involved in a hit-and-run, here are some important details to consider before you leave the scene of the accident.
What is a Hit-and-Run?
An accident is considered a hit-and-run when one party flees the scene of the crash, even if it's only a fender bender. Depending on the state where you live, the consequences for leaving a crash can include criminal charges, fines, license revocation, and even jail time.
Although the penalties are steep, a driver may choose to flee for several reasons:
They lack auto insurance coverage.
They're already breaking the law in some way.
They're under the influence of drugs or alcohol.
They don't own the vehicle they're driving.
What to Do in a Hit-and-Run
Like any collision, there are some basic steps you should take once the dust has settled. As the last car standing, it's your responsibility to document as much of the accident as possible so that you are better positioned to protect yourself, your passengers, and your vehicle.
Here's what to do if you're the victim of a hit-and-run:
Stay calm. Any collision can evoke intense emotions including anger, fear, and anxiety. Try to remain collected so you can think and act with a clear head.
Stay where you are. Don't leave the scene of the accident or attempt to chase down the other driver. Staying put can help you collect valuable evidence while avoiding incurring penalties yourself. Move your car safely off the road and start by checking to see if you or any passengers need medical attention.
Remember the details. Try to remember as many details as you can, such as the make and model of the car as well as the license plate number. You may not be able to identify who hit you, but anything you remember can help when you talk to the police or your insurance company.
Find witnesses. An accident of any kind will typically draw attention. Once you're safe, see if there are any witnesses to confirm what happened. If possible, get their names and contact information. This will help you solidify your story when you talk to the police.
Call the police. Dial 911 and call the police to the scene, especially if someone needs medical attention. (Some states legally require calling the police after a collision.) The authorities will help investigate the incident and file an accident report.
Take photos. While you're getting the story straight, pictures will help provide evidence of the damage. Take photos from different angles, including a full view of the vehicle and close-ups of any dings and scratches. Don't forget to take pictures of the paint left by the other car, too.
Contact your insurance agent. In any accident (not just a hit-and-run), call your insurance agent to see what you should do next. They can walk you through what to do and how to file a claim.
Will My Insurance Cover a Hit-and-Run?
If police can identify the culprit, their insurance company could help pay for the damages. But many hit-and-run drivers are never identified, which means their liability coverage isn't an option.
In the event of a hit-and-run, chances are you'll have to file a claim with your insurance company. Whether the accident is covered depends on the coverages in your policy. That's why it's best to make sure you have the protection you need. These coverage options can help ensure you're protected:
Uninsured and underinsured motorist property damage: These coverages can pay to repair or replace your vehicle if you're hit by someone with limited or no insurance coverage. That means it can also cover unidentified drivers in a hit-and-run. However, availability varies by state. Some states don't offer one or both coverages. In other states, such as North Carolina and West Virginia, uninsured motorist property damage coverage is mandatory. Talk to your local ERIE agent about how things work where you live. In states where this coverage is not available, optional collision coverage can cover damage caused by a hit-and-run driver. Learn more about uninsured and underinsured motorist coverage.
Collision coverage: Collision coverage will help cover the cost of repairing or replacing your car after a collision, including a hit-and-run. When using this coverage, most drivers will pay a deductible which is a fixed amount specified in your policy.
Uninsured and underinsured motorist bodily injury protection: Similar to property damage coverage, this type of coverage can help to pay for injuries you and your passengers sustained if you are hit by someone with limited or no insurance (or hit-and-run) driver and can pay for medical costs, lost income, and pain and suffering. This coverage is mandatory (and subject to waiver) in some states. Other states, such as New York, are no-fault states, meaning that drivers in an accident can file a claim with their insurance company regardless of who is at fault. Even if you live in a no-fault state, it's recommended to have uninsured and underinsured coverage.
Get Back to Your Life
A car accident, no matter what the circumstances, can change your whole day, week, or month. And managing the claims process without having every piece of the puzzle can make those days and weeks feel a lot longer.At Erie Insurance, our goal is to restore your confidence and renew your optimism by giving you a fresh start. Hassle-free claims service and fair assessments are what we're all about. Learn more about auto insurance from ERIE or talk to your local ERIE agent to make sure you have everything you need to get back on the road and back to your life.
Rochester Insurance Quotes