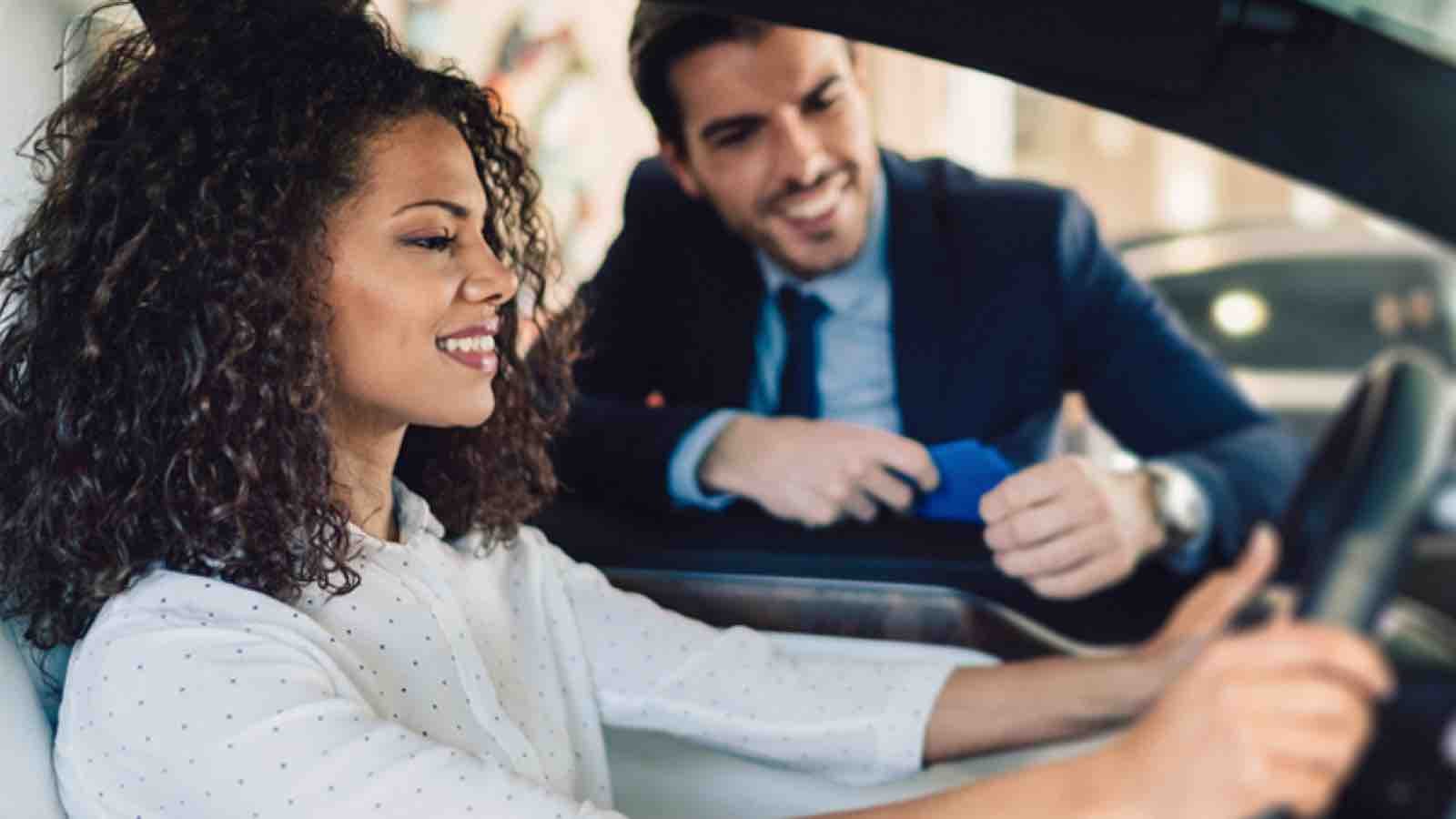 If you're shopping for a new car in 2020, you've got options – lots of 'em. So how do you make the right choice?
Good news: The Insurance Institute for Highway Safety is here to help with their latest TOP SAFETY PICK awards.
The IIHS, a nonprofit research and education organization, conducts crash tests to determine which vehicles do the best job of protecting people in the most common kinds of crashes — front, side, rollover, and rear. They also evaluate other elements of vehicle safety, such as headlight ratings (which started in 2016) and crash avoidance technology.
In the annual TOP SAFETY PICK awards, the IIHS announces which new models performed best in their evaluations. The winners are organized into 13 size categories, from minicars to large pickups.
IIHS TOP SAFETY PICKS: WHAT'S NEW FOR 2020?
Just about every year, it gets a little tougher to earn a TOP SAFETY PICK or TOP SAFETY PICK+ award. Why? The IIHS intentionally raises its standards as better technology and testing protocols become available.
Here's what's different in 2020:
Headlights: Good or acceptable headlights need to be standard equipment for vehicles earning the highest-tier TOP SAFETY PICK+ award. (For the lower-tier TOP SAFETY PICK award, the criteria remain the same as 2019: good or acceptable headlights need to be available, but not necessarily come standard.)
Pedestrian crash prevention: Both TOP SAFETY PICK and TOP SAFETY PICK+ winners need to have an available automatic emergency braking system that earns an"advanced" or "superior" rating in front crash prevention for vehicle-to-pedestrian evaluations, as well as vehicle-to-vehicle crashes. (Previously, only the vehicle-to-vehicle rating was required.)
Crashworthiness: Of course, all award winners need strong performance in all six IIHS crash tests. New for 2020 is a higher standard of "good" in the passenger-side small overlap front test. (In 2019, the lower "acceptable" rating was sufficient to win an award.)
For more details on how IIHS crash tests work (and what they look for), visit the safety ratings page on the IIHS website.
THE 2020 TOP SAFETY PICK+ WINNERS
This year, a total of 64 cars and SUVs achieved TOP SAFETY PICK or TOP SAFETY PICK+ status. Of those winners, 23 qualified for the top-tier "plus" award.
Mazda earned five TOP SAFETY PICK+ awards, the most among automakers, for the Mazda 3 sedan, Mazda 3 hatchback, Mazda 6, CX-3, and CX-5. In the TOP SAFETY PICK category, Mazda picked up one more award for the CX-9.
Hyundai Motor Group — which includes the Hyundai, Kia, and Genesis brands — had the most winners overall. A total of 14 Hyundai vehicles earned a TOP SAFETY PICK award, and three more earned TOP SAFETY PICK+.
For the full list of 2020 winners and ratings, visit iihs.org/ratings.
INSURANCE FOR NEW AND USED CARS
When you're car shopping, it's a good time to reevaluate your insurance, too. Learn more about auto insurance from ERIE or read these related stories from our blog:
At ERIE, we're eager to help you find coverage that's the right fit for your pride and joy. Talk to your local ERIE agent to get the conversation started.
Rochester Insurance Quotes