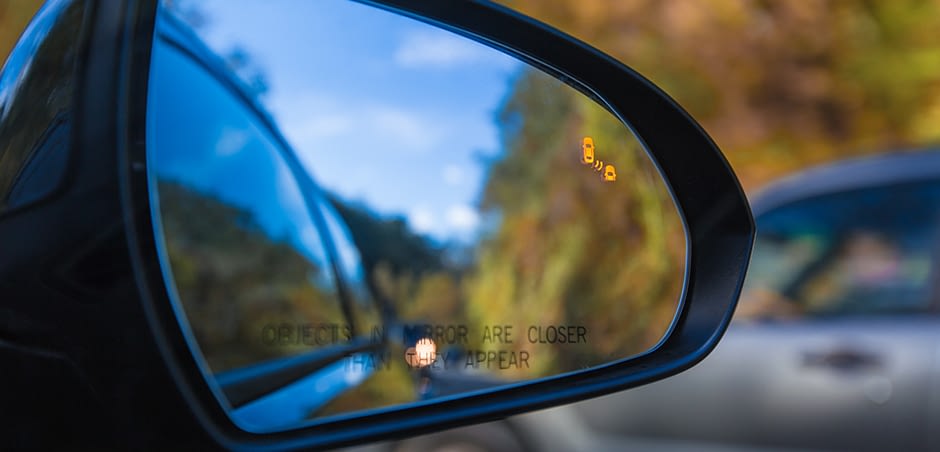 If you've purchased a car in the last few years, you've probably noticed several new features designed to help protect you on the roadway. And thanks to that advanced engineering and technology, today's cars are safer than ever. (Having the right auto insurance can protect you on the road, too.)
However, a national survey by Erie Insurance found that not everyone is taking advantage of these new safety features.
According to the survey, which asked 500 U.S. licensed drivers (ages 18 and older with vehicles made in 2016 and after), if they are intentionally turning off or disabling these safety features that could ultimately help them avoid crashes.
So, which features are drivers toggling off – and why?
Most Common Reason for Disabling: "Annoyance"
In the survey, drivers said their most common reasons for turning off or disabling features is that they find them "annoying" or "distracting."
Jon Bloom, senior vice president of personal products at ERIE, said automakers are always working to refine and improve features. However, in some cases, drivers just need to learn how the feature works and get used to it.
"Ideally as features improve and drivers get more comfortable with them, using them will become second nature the way seatbelts are today," Bloom said. "The payoff could be huge in terms of reducing crashes and saving lives."
What if You Left Them On?
We took the survey one step further. Consulting with the Insurance Institute for Highway Safety, we estimated the percentage and number of certain types of crashes that could have been avoided had drivers left the safety features on.
The analysis also looked at the potential safety improvements that could be achieved if all cars had the safety features and left them turned on. For example, if all cars had automated emergency braking and drivers left it on, crashes could be reduced by 750,000.
The analysis also showed:
Leaving on automated emergency braking could have reduced front-to-rear crashes by 60%, resulting in 16,000+ fewer crashes.
Leaving on lane departure warning could have reduced single vehicle, sideswipe, head-on crashes by 14%, or nearly 8,000 fewer crashes.
Leaving on blind spot monitoring could have reduced lane-change crashes by 15%, resulting in about 1,000 fewer of those types of crashes.
"We hope that seeing the huge benefits of these safety features will encourage drivers to use them," said Bloom. "It's one thing to know intuitively that a certain feature makes driving safer, but it's another to see the impact in hard numbers. These safety features can help prevent thousands of crashes."
Even experts who welcome technological advances that improve safety concede there's an adjustment period.
"Every new feature in a car requires a bit of training to use. But when it comes to safety features, the data clearly shows the time taken is well worth the effort," said Paul Atchley, Ph.D., a professor of psychology at the University of South Florida who has been studying distracted driving for more than two decades. "Even though I find the blind spot monitor in my new car overly protective, even one useful warning can be the difference between a safe lane change and a near crash."
Protection for You and Your Vehicle
From the safety features to the paint color, there's a lot that goes into choosing a car that's just the right fit. When it comes to your auto insurance, you deserve an experience that's personalized to you, too.
See what's different about auto insurance from ERIE by contacting us today.
ERIE® insurance products and services are provided by one or more of the following insurers: Erie Insurance Exchange, Erie Insurance Company, Erie Insurance Property & Casualty Company, Flagship City Insurance Company and Erie Family Life Insurance Company (home offices: Erie, Pennsylvania) or Erie Insurance Company of New York (home office: Rochester, New York). The companies within the Erie Insurance Group are not licensed to operate in all states. Refer to the company licensure and states of operation information.
The insurance products and rates, if applicable, described in this blog are in effect as of July 2022 and may be changed at any time.
Insurance products are subject to terms, conditions and exclusions not described in this blog. The policy contains the specific details of the coverages, terms, conditions and exclusions.
The insurance products and services described in this blog are not offered in all states. ERIE life insurance and annuity products are not available in New York. ERIE Medicare supplement products are not available in the District of Columbia or New York. ERIE long term care products are not available in the District of Columbia and New York.
Eligibility will be determined at the time of application based upon applicable underwriting guidelines and rules in effect at that time.
Your ERIE agent can offer you practical guidance and answer questions you may have before you buy.

Rochester Insurance Quotes