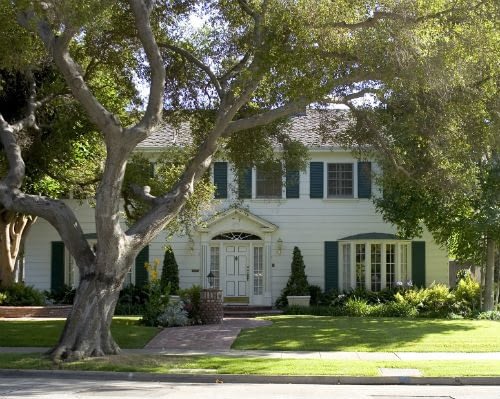 After a long and cold winter, it's time to let in the sunshine, breathe the fresh air, and make your home spotless. A good spring cleaning also keeps your home environment much safer, as cluttered areas can pose a risk of fire. Check your home from top to bottom for any hazards. Here are 5 tips to help make your spring cleaning easier:
1. Start At The Top
For two- or three-story homes, it works best to start on the upper floors and move down from there.
2. Time to Get Rid of Clutter
If you have items in your home that you never use, pack them up and donate them to a worthy organization. If you haven't used it in a year or longer, you probably won't use it again. A clean, uncluttered space makes your home feel more spacious and airy.
3. The Right Cleaning Sequence
Start with tidying up and getting rid of clutter, then move onto dusting, then vacuum. Take the opportunity to clean your blinds, curtains, and lamps, and even bedding. Make sure you read the cleaning directions on your bedding before you throw anything in the wash. Additionally, turn your mattresses; they last longer if you do.
4. It's Time to Deep Clean Your Carpets
Your home gets a fresh look and smells sweeter if you deep clean your carpets every year. After a season of snow, ice, and rain, it's common for dirt to be tracked into your home and seep deep inside carpet fibers. Once you have your home in order, it's time to call a professional carpet cleaner or rent a machine if you are a do-it-yourselfer. If you have pets and young children, you could opt for a "green" carpet cleaning service that uses non-toxic cleaning products.
5. Replace Your Batteries
It couldn't be more important to keep your family safe by replacing batteries in smoke alarms and sensors that detect carbon monoxide. It's one of the most important tasks, yet easily forgotten. Make replacing the batteries part of your spring cleaning routine that you never forget.
Keeping Your Home Safe
It may be the right time for you get your homeowners insurance policy reviewed. You may have bought new items for your home like a new TV, furniture, or appliances. You'll need to make sure you have enough coverage to replace everything should some unexpected event occur, whether it be fire, damage from a storm, or flooding from leaky or broken pipes. Whether you own or rent, this type of insurance can be a lifesaver. Thankfully, there are policies that suit every situation, including home insurance and renters insurance.
Our friendly team can help you with a free policy review. We can advise you if you need to update your existing homeowners insurance so your home and family are protected from losses. We are often able to find our friends and neighbors better coverage at a lower price. Make it part of your spring cleaning routine! Every year, new offers for better coverage come on the market, and we can help you take advantage of them! Keep your home and family safe by having the insurance coverage you need. We hope you never need to file a claim, but if you do, you want to be able to recover everything you lost with no problems.
Rochester Insurance Quotes