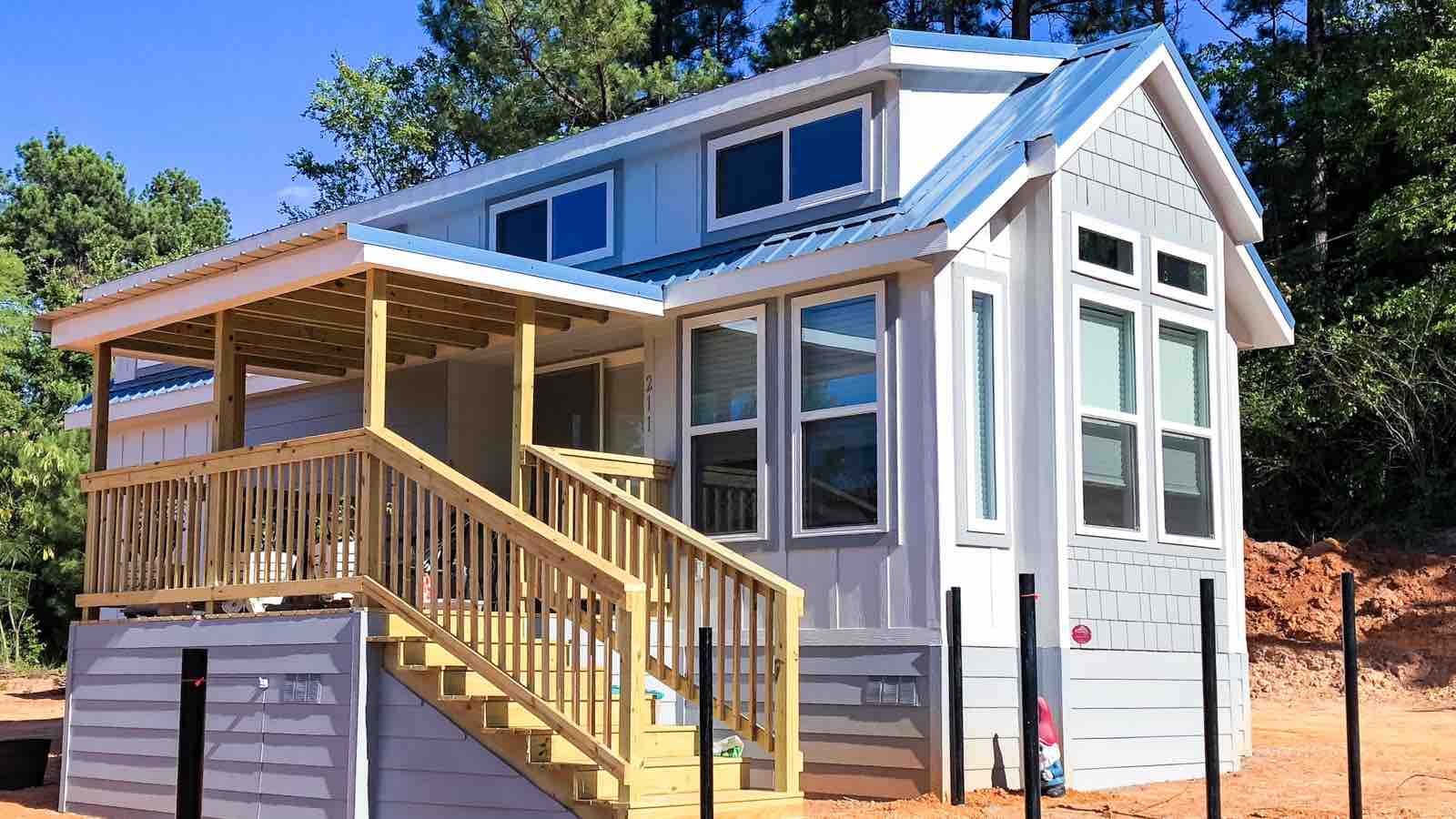 The trend toward tiny homes has become a social movement in recent years. Many people are choosing to live with less, simplify the way they live, and downsize the space they live in. Individuals, couples, and families all over America are embracing the philosophy that goes along with the tiny home lifestyle. But even a tiny home is an investment that needs to be protected with insurance coverage. Are there differences in insuring a tiny home, as opposed to a full-sized house?
What Are Your Options For Insuring A Tiny Home?
Today, tiny homeowners have the option of a tiny house specific homeowners insurance policy. Typically purchased through a tiny house insurance broker, this type of policy mimics traditional homeowners insurance. It is available for certified and DIY built tiny homes. Some carriers require on-site inspection and an inspection of the electrical system by a certified electrician.
What Is Excluded Under A Homeowners Insurance Policy For A Tiny Home On Wheels?
There are two main homeowners insurance exclusions for tiny homes on wheels. They are:
Damage incurred during transit of the home.
Theft of the house itself.
You should also be aware that the moment you hitch up your tiny home on wheels to tow it, your homeowners insurance policy is no longer active. At that point, other insurance options, such as RV insurance, can kick in.
Combining Insurance Policies For Tiny Homes
If you have a tiny home on wheels, you will want it protected while it is stationary and while it is moving. Some tiny home owners combine a manufactured "mobile" home policy with an RV insurance policy to provide this full protection. However, with the increasing popularity of tiny homes, specialty insurers are now writing policies that cater specifically to different types of tiny homes.
Insurance For Stationary Tiny Homes
If your tiny house was built by someone who is certified by the National Organization of Alternative Housing (NOAH) and you seldom move your home, your best insurance option may be a manufactured homeowners insurance policy, available from most insurance companies. Make sure you have a transit endorsement, to cover your home and personal belongings on the road, if you ever plan to move your tiny home to a new location.
What If Your Tiny Home Is Not Certified?
Many large homeowners insurance carriers will not insure a tiny home that is not certified by NOAH or the Recreational Vehicle Industry Association (RVIA), but some specialty insurers will. If your tiny home is not certified, the insurance company may want proof that the building materials, plumbing, and wiring are up to code. It is a good idea to take pictures of the wiring as it is being built to assist the insurer with the inspection.
Insuring a tiny home is not quite as cut and dried as buying a homeowners insurance policy for a standard-sized home. Our friendly agent will be happy to discuss homeowners insurance for your tiny home and help you find the best quote for the coverage you need.
Rochester Insurance Quotes