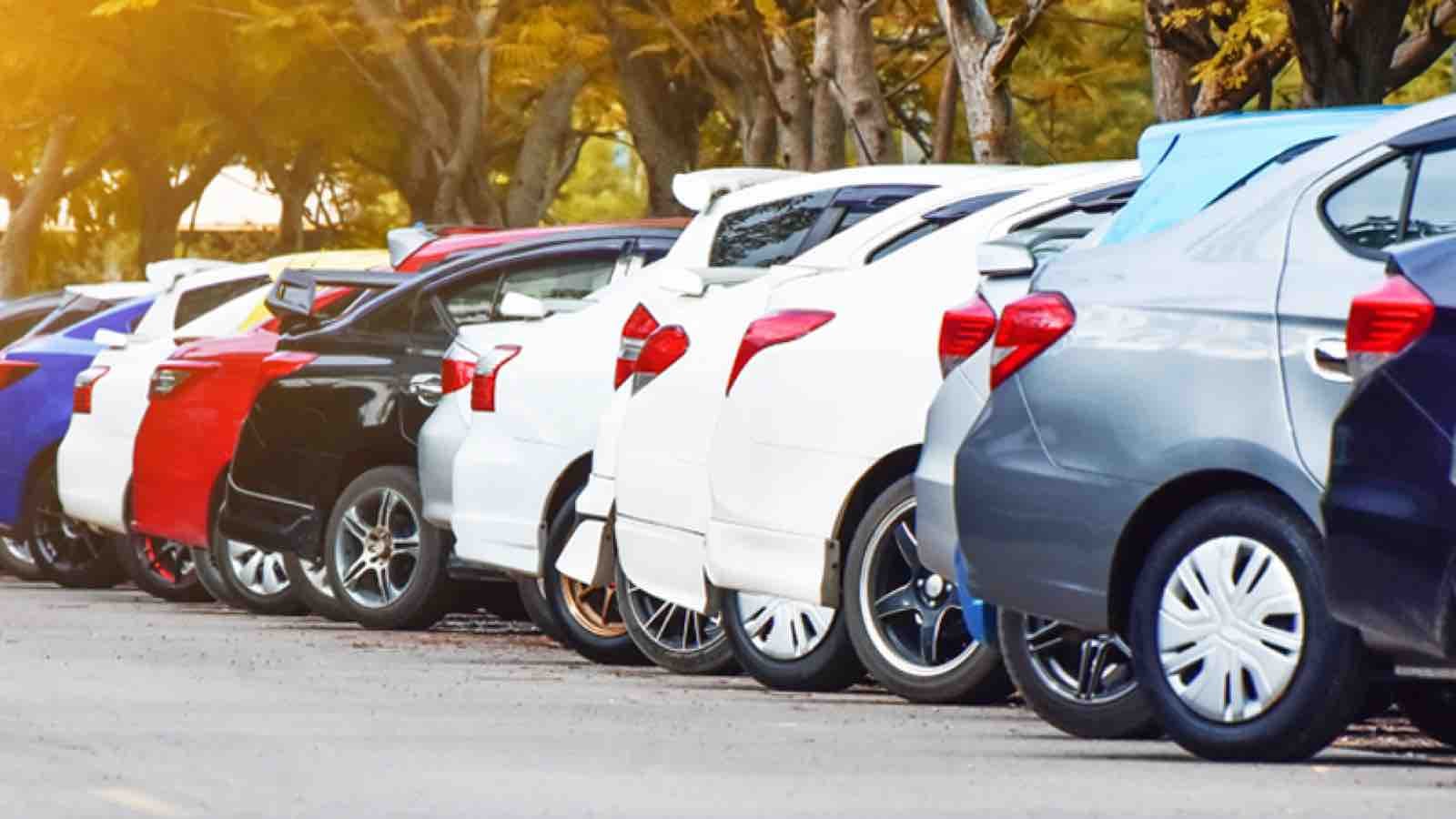 Parking lots can be crazy places. Whether you're at the mall, the grocery store, or even just grabbing a quick coffee… all those cars coming and going can up anyone's chances of being in a parking lot accident.
Which may lead you wonder: How does insurance cover parking lot accidents? Let's walk through a few common scenarios.
WHAT HAPPENS IF I HIT SOMEONE ELSE'S CAR IN A PARKING LOT?
Accidents happen. That's why having the right auto insurance can give you peace of mind.
If you do hit a car in a parking lot, here's what to do next:
Don't leave the scene. If you drive away without telling anyone, that's considered a hit-and-run. You could face a whole other set of legal issues if a security camera or witness spots you in the act. So do the honest thing and stick around.
Get out of harm's way. Even a simple fender-bender can block traffic or scatter broken glass. Make sure you're a safe distance from anything dangerous and be mindful of the flow of traffic. If needed, put your hazard lights on to alert nearby drivers.
Try to locate the car's owner. Ask a store employee to page the owner of the car over the loudspeaker.
Leave a note. It's the right thing to do… and potentially even the law. Not leaving a note is considered a hit-and-run in the vast majority of states, even if the damage was just a small scratch. Keep it simple and polite. Include your name, contact information, and a brief explanation of what happened. Leave it in a secure spot where it won't blow away.
Consider calling the police. If the damage is serious, they can help you file an incident report and track down the car's owner.
Call your insurance agent. When you're with ERIE, you don't have to go it alone. Your local ERIE agent is there to answer questions and help you understand what's covered.
Remember, policy conditions might require you to tell ERIE or your agent about the incident – even if you decide not to file a claim. Learn more about what to do when accidents happen.

SOMEONE HIT MY PARKED CAR. NOW WHAT?
An at-fault driver's auto insurance should cover the property damage they caused to the other vehicle. Hopefully, they left a note and you can get in touch without too much fuss. Unfortunately, some people won't do the right thing. If you return to a dented or dinged car with no indication of who did it, you can ask around to see if there were any witnesses. If there aren't any, ask the store if they have security cameras.
If the incident is a hit-and-run—or if the at-fault driver has no auto insurance or not enough insurance—you'll have to rely on your own auto insurance to cover the damage. That's assuming you purchased optional collision coverage on your own vehicle.
Also, uninsured motorist property damage coverage that is available in some states protects your car if it's struck by a hit-and-run driver. (A deductible may apply.)
Just keep in mind that you'll likely need uninsured and underinsured motorist bodily injury coverage. This insurance coverage is optional in some states and mandatory in others. It covers you and your passengers' damages if you're injured by a hit-and-run driver, an uninsured driver, or a driver who doesn't have enough coverage to pay for your medical expenses, lost wages, and pain and suffering.
Whether it's a simple fender-bender or something more serious, remember – your local ERIE agent is there to help answer questions and provide advice.
WHAT HAPPENS IF TWO CARS HIT EACH OTHER AT THE SAME TIME?
There is usually an at-fault driver when there's a parking lot accident. But there are some cases where an accident is two drivers' fault—for instance, two people may back out at the same time and hit each other. What typically happens in these cases is that each driver files a claim with their own insurance company.
HOW TO PREVENT PARKING LOT ACCIDENTS
Luckily, there are steps you can take to keep you, your car, and others safe. Get our list of tips for how to avoid a parking lot accident.
Unfortunately, accidents do happen. But when you're with ERIE, you have your own personal insurance advisor – your local ERIE agent – when they do. Learn more about auto insurance or talk to your local ERIE agent to discuss options.
Amanda Prischak and Abby Badach Doyle contributed to this story. This was originally published in 2016. It was updated with new information in 2019.
Rochester Insurance Quotes