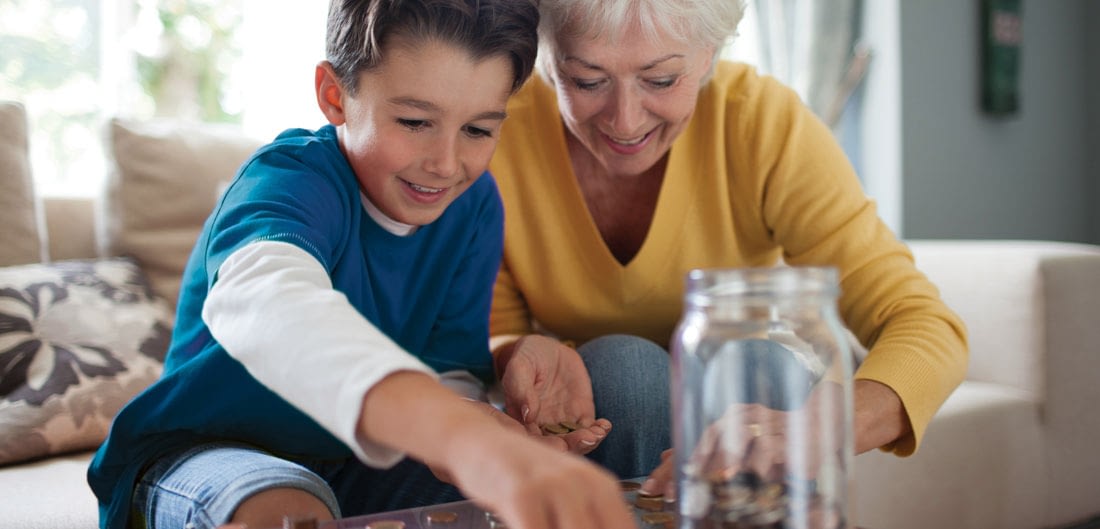 If you're approaching your 65th birthday and starting to research options for Medicare, navigating through all of your new health care choices can be overwhelming. In addition to enrolling in a Medicare plan to meet your anticipated needs, you'll also have to decide if a Medicare Supplement plan is right for you.
At Erie Insurance, we're here to help. Here are some things you should know when considering a Medicare Supplement plan.
WHAT IS A MEDICARE SUPPLEMENT PLAN?
Medicare Parts A and B provide insurance coverage for health-related expenses, but they don't cover all of the health care costs you may have. A Medicare Supplement plan, sometimes called "Medigap," is a private insurance policy that can help pay for some of the health care costs that Medicare doesn't cover. This can include out-of-pocket expenses such as copayments, coinsurance and deductibles.
With health care and out-of-pocket costs for Medicare participants on the rise, a Medicare Supplement plan can help set your mind at ease.
WHAT DOES A MEDICARE SUPPLEMENT PLAN COVER?
Medicare Supplement plans are designed to help pay for the costs that you would normally pay out of your own pocket. But the costs and benefits will depend on which Medicare Supplement plan you select.
Erie Family Life offers four supplemental insurance plans designed to meet your needs and fit your budget. They include:
Plan A: This plan includes basic benefits to help with copayments for services covered under Medicare Parts A and B.
Plan B: Available only in Pennsylvania, this plan provides the same benefits as Plan A but also pays your Medicare Part A hospital deductible.
Plan F: This plan offers the most coverage of all our Medicare Supplement plans. It covers all out-of-pocket costs for medical expenses covered by your Medicare Supplement insurance. Beginning Jan. 1, 2020, this plan will no longer be available to those becoming newly eligible for coverage.
Plan G: Beginning Jan. 1, 2020, Plan G will be the go-to plan for new Medicare enrollees. It includes the same basic benefits as Plan F, including Part B excess charges and Foreign Travel Emergency coverage.
Plan N: This is our middle-of-the-road coverage offering. Under Plan N, you'll pay a lower premium in exchange for taking on a small annual deductible and some copayments. It covers your Medicare Part B copays, as well as your hospital deductible, copays and coinsurance.
Wisconsin only: Basic Plan with riders available
AM I ELIGIBLE FOR A MEDICARE SUPPLEMENT PLAN?
You can apply for a Medicare Supplement plan policy if you are age 65 or over and enrolled in Medicare Parts A and B. The one-time Open Enrollment period, which begins on the first day of the month an individual is 65 or older and enrolled in Part B provides for guaranteed issue. Individuals under age 65 eligible for and enrolled in Part B; are not eligible for guaranteed issue unless they have lost or are losing creditable coverage. In some states, Medicare Supplement insurance policies are available to people with disabilities who are under the age 65.
HOW DO I ENROLL?
To enroll in a Medicare Supplement plan, contact your local ERIE agent or find a local agent near you. Be sure you have your Medicare ID card ready. (Available plans vary by state.)
Your agent can help answer questions and determine which plan and pricing best meet your needs.
ERIE® Medicare Supplement insurance products and services are provided by Erie Family Life Insurance Company. Go to erieinsurance.com for company licensure information.
*The policy has exclusions, limitations and terms under which the policy may be continued in force or discontinued. For costs and complete details of the coverage, contact your local ERIE agent or refer to the government guide Choosing a Medigap Policy: A Guide to Health Insurance for People With Medicare. In Wisconsin you will receive "The Guide to Health Insurance for People in Wisconsin."
Eligibility for insurance coverage will be determined at the time of application based on applicable underwriting guidelines and rules in effect at that time.
ERIE Medicare Supplement insurance is not available in the District of Columbia and New York. Life insurance not available in New York.
Medicare Supplement policy forms for Tennessee: EFLMS3003 9/17 (A) TN; EFLMS3009 9/17 (F) TN; EFLMS3014 9/17 (G) TN; EFLMS3019 9/17 (N) TN.
Maryland: Medicare Supplement policies are available to disabled individuals under the age of 65.
Not connected with or endorsed by the U.S. Government or the Federal Medicare program. This is a solicitation of insurance. An agent (or the company) may contact you.
EFLMSB2 04/21
Rochester Insurance Quotes